Facebook name with cool symbol letters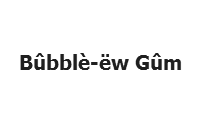 As for me, I wrote my in Spanish, in an actually a more correct way than English Ihor Méñshykov, as it sounds exactly as it should if you'll read it that way, while it doesn't if you write it on plain English.Some people make their names a hell lot fancier, likeᒫᙓᘎᕠᐎᖸᕲᘎ ᒺᘮᖳᔖ.Meanwhile names for Facebook pages even go to extremes like ʎddɐɥ ʎddɐɥ ʎddɐɥ ʎddɐɥ ʎddɐɥ ʎddɐɥ ʎddɐɥ ʎddɐɥ ʎddɐɥ ʞooqǝɔɐɟ - but that's a page name, not a person's name.Facebook page names don't aways have to follow fancy FB limitations on symbols, fortunately (so feel more free to use symbols in your FB page's name, if you have one).(✿◠‿◠)Some people just complement their names with smileys, like Ü ü (↢ that letter is used in Spanish, German and French).You choose your style, you choose your alphabet - or should I call it a "character set", as you can use several languages in some cases - but remember to be cautious, as they are severely limited.And remember, it's your name, it's how people are going to feel about you. And it's your name, so it's only up to you to decide how you want it to look, it's your style.
This is how you can change your name on Facebook. Don't rush right it now, just watch, I'll show you how to make a cool name after that.
I want a cool name like my friend has!
How can I get a name like my friend [Cool Facebook-Name] has? I don't really know what language it is, but I would love to make my name look like that. Please, help.
- Generic Anonymous
That's a question I've been hearing a lot.Very recently to do such a thing you would have to find here, or search the web for a single character from that name which is part of some alphabet.You will probably find which alphabet your friend uses.Then, you would find the whole alphabet he uses and then try to make some simple word out of it and put it on Facebook as your name and surname.Sometimes people's names may actually include letters from several alphabets which are close geographically.But which exactly? You'd have to try, try and try, try and try.. back in the old days.
But VERY LUCKY for you, we've recently made a generator for Facebook names which you should use to make the coolest possible Facebook name with symbols in no time.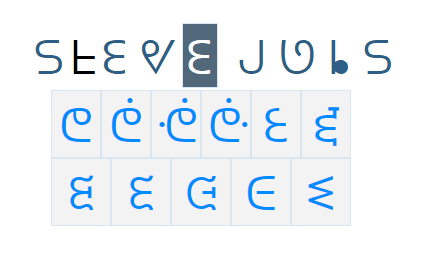 Facebook Name Style Letter Symbols
ᔖᘎᙢᙦ ᘎᘗᗴ-ᘳᓏᓏᒺ, Ӊҩԅԅү Рѳҭҭҽԇ, Ʋɲcʟɘ Ƨⱥɱ, ᔕᖶᗴᕓᗴ ᒍᘎᖲᔕ, looks cool? Not all symbols and combinations work in Facebook names, but these get approved. Use this text font generator to style your Facebook nick name with cool fancy letters and symbols.