New Facebook emoticons & chat pictures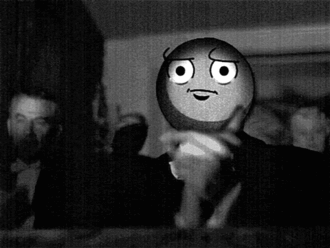 Before we start, take a long pleasant breath now and let your mind slip into a world of kindness and deep emotions. This is not about Facebook. It's about sharing the enjoyment of life with other people. Whole Facebook is not about Facebook. Because what is it? A hundred billion dollar corporation? Why would you care? Connection with your friends, being able to express yourself, share what important, funny, or whatever worthwhile things you've got on your mind, that's important. (>‿◠)✌
Click here to view emojis like they look in Facebook Messanger.
Icon art from symbols
With these symbols we can arrange some interesting patterns and make whole "smiley pictures" in the same way that we make text pictures using plainly symbols. With a tool I made, you can make your own special pattern and simply choose where you want what kind of icon made from symbol. Check it out, it's pretty cool and it works awesomely and looks originally in FB comments.
Chat Stickers for Web & iPad


With their app for iPad, Facebook had released what it called "chat stickers", easily sendable beautiful images, most of which depict some emotions, states of being, or activities, but do it better than good-old smileys do. Sending these images is as easy as making two clicks. I first made an extension for Chrome that added "sticker" choosing to the Facebook's smiley chooser, but Facebook had later added this functionality by default, so now you don't have to install any plugin.
Classical emoticon set
These work in both, chat and comments.