Generate Blackboard Bold double-struck text using symbols
Haha, time for some bold statements!.. ☜(ˆ▿ˆc) I mean bold moves! ≧◠ᴥ◠≦✊ Now when you want to make an important statement, this 𝕓𝕠𝕝𝕕 𝕥𝕖𝕩𝕥 𝕘𝕖𝕟𝕖𝕣𝕒𝕥𝕠𝕣 will help you get heard.
A frequent visitor of fsymbols.com called Brent got bold enough to ask me to create this symbol text generator for Blackboard Bold letters, also called double-struck characters so he wouldn't have to collect blackboard bold symbols one-by-one whenever he wants to post important statements. Originally, by the way, these symbols were designed to denote number sets in maths, if you've been to a university, you might find them looking familiar. I've been there for a few boring months in my life and I think I remember seeing these. I myself wanted to create this text-to-symbol generator a long time ago but, because there were big trouble with operating systems not supporting these characters, I hesitated up till this guy came knocking on my door. With these chars remaining far from perfect, with the characters not showing up for example, on iOS 9-, or Android 5-, still Windows support for them is now large enough for such tool to become useful, with Windows 8 and 10 having superb coverage. And things are only going to get better for it. Why? 𝔽𝕠𝕣𝕥𝕦𝕟𝕖 𝕗𝕒𝕧𝕠𝕦𝕣𝕤 𝕥𝕙𝕖 𝕓𝕠𝕝𝕕.
Supported chars are alphanumeric. A-Z, a-z, 0-9.
So now that Microsoft did their job, I did my job, it's your turn. Love it! But be clever. 𝕋𝕙𝕖 𝕓𝕠𝕝𝕕 𝕒𝕣𝕖 𝕙𝕖𝕝𝕡𝕝𝕖𝕤𝕤 𝕨𝕚𝕥𝕙𝕠𝕦𝕥 𝕔𝕝𝕖𝕧𝕖𝕣𝕟𝕖𝕤𝕤!
𝕃𝕠𝕧𝕖. 𝕋𝕙𝕖 𝕣𝕖𝕒𝕤𝕠𝕟 𝕀 𝕕𝕚𝕤𝕝𝕚𝕜𝕖 𝕥𝕙𝕒𝕥 𝕨𝕠𝕣𝕕 𝕚𝕤 𝕥𝕙𝕒𝕥 𝕚𝕥 𝕞𝕖𝕒𝕟𝕤 𝕥𝕠𝕠 𝕞𝕦𝕔𝕙 𝕗𝕠𝕣 𝕞𝕖, 𝕗𝕒𝕣 𝕞𝕠𝕣𝕖 𝕥𝕙𝕒𝕟 𝕪𝕠𝕦 𝕔𝕒𝕟 𝕦𝕟𝕕𝕖𝕣𝕤𝕥𝕒𝕟𝕕.
𝕃𝕖𝕠 𝕋𝕠𝕝𝕤𝕥𝕠𝕪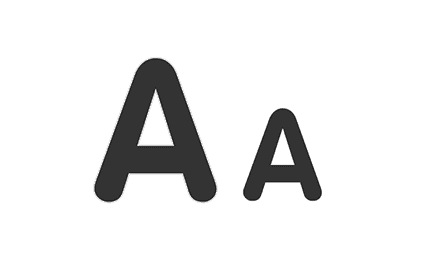 Smallcaps generator
Turn your lowercase letters into sᴍᴀʟʟ ᴄᴀᴘɪᴛᴀʟ ʟᴇᴛᴛᴇʀs. Small capital letters are designed to look like upcase CAPITAL letters, but still be as little as lowcase characters.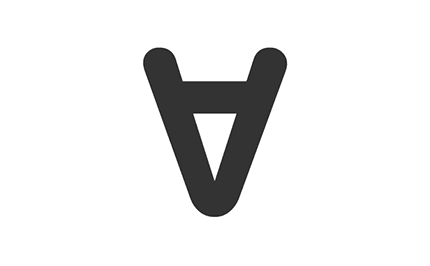 aboqe Text Flip
Aboqe generator is a tool that can flip your text upside down by utilising special letters, symbols and characters. Turn messages 180° with ǝboqɐ. For Facebook, MySpace, Google+, etc.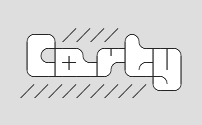 Carty - Generate BIG text art signs
Carty is my generator for text symbol signs. Like cool ASCII text art generator, good for Facebook comments, status, etc. Carty stands for Cool Art.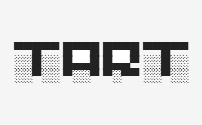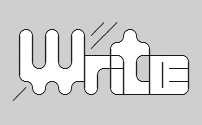 Cool Text using symbols
Generate cool text with symbols and letters. Text art generators and helpful tools for characters made by me. Design your name with symbols, put cool signs on Facebook, Myspace etc.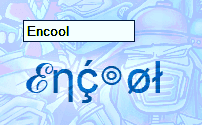 Symbols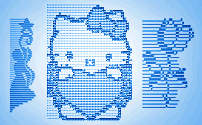 ASCII Text Art
My collection of text arts (also called ASCII art, or text pictures). Facebook and Myspace users like this stuff. Made, mostly, by unknown artists.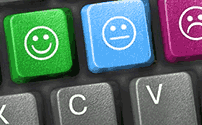 Keyboard symbols
Type symbols by their keyboard codes. Contains information on Windows Alt codes, Linux symbol codes and standard Mac tools for special characters. Put them in documents, on Facebook, Myspace, your blog, etc.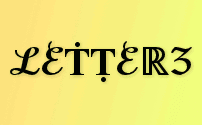 Cool Letters
Loads of cool letters, and generators for wierd text messages.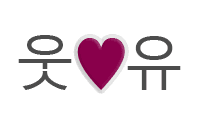 Cool text Symbols for Facebook ツ
Collection of cool computer text symbols and signs that you can use on Facebook and other places. All symbols in one place. ❤ ♥ ❥ My large hand-made list of more than a hundred cool characters. Truly amazing! ヅ ツ ッ
Squares?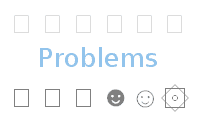 Answers to problems with symbols
Basic help on symbols. Why some symbols may show up as squares and ?'s and how to fix this. How to do symbols from keyboard, laptop. How to make big font for special characters. How to post symbols to your website.