MySpace symbols for cool text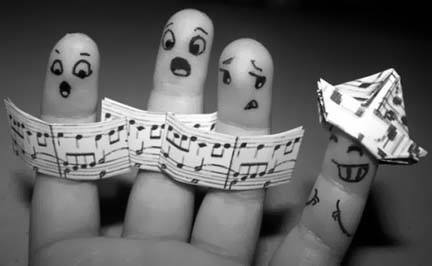 MySpace symbols are Unicode-encoded special characters. I picked some cool and unusually-looking symbols for my collection. You can find here funny chinese signs, cross, peace symbol, cool skull, stars, and the list seems endless. People usually use them in Myspace chat, status, to make text emoticons, nicknames or whatever. So use your imagination and have fun, lucky.
How to use
Just copy and paste symbols that you like into your status, comments, messages.
Though, strangely, it seems like some symbols can form "combos" (like in video games) =) and don't work if you put them one after another. So if you see some of your symbols turning into squares after you have put some new symbol into the input field - that might be a problem. To solve it just press "Ctrl" + "Z" and don't put these troublemaker symbols. Or put them in a first place.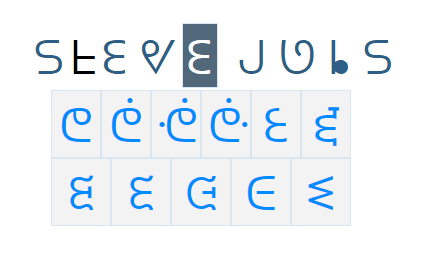 Facebook Name Style Letter Symbols
ᔖᘎᙢᙦ ᘎᘗᗴ-ᘳᓏᓏᒺ, Ӊҩԅԅү Рѳҭҭҽԇ, Ʋɲcʟɘ Ƨⱥɱ, ᔕᖶᗴᕓᗴ ᒍᘎᖲᔕ, looks cool? Not all symbols and combinations work in Facebook names, but these get approved. Use this text font generator to style your Facebook nick name with cool fancy letters and symbols.
↓↳➜⇢➤🏹➵💘 Arrow
Copy and paste + Find how to text arrow signs ➟ ➡ ➢ ➣ ➤ ➥ ➦ ➧ ➨ ➚ ➘ ➙ ➛ ➜ ➝ ➞ ➸ ♐ ➲ ➳ ➳ ➴ ➵ ➶ ➷ ➸ ➹ ➺ ↖ ↗ ↘ ↙ ↚ ↛ ⏎ directly from your keyboard. You can put them in Facebook, Youtube or Instagram. Ways to make arrow symbols, HTML unicode entities and more.
♡ ♥💕❤😘 Heart Symbol - copy love emoji
Copy paste, or type heart text symbols ♥ ❤ ❥ ❣ ❦ ❧ with your keyboard. Copy and paste heart to Facebook, Instagram bio or story, etc. Share cute love heart signs.
░░░░░░░░░░░░░░░░░░░░░░░░▄█▄░░░░░░░░░░░░░░░░░░░░░░░░░░░░░░░░░░░░░░░░░░░░░░░░░░░░░░░░░░░░░░░░░░░░░░░░░░░░░░░░░░░░░░░░░░░░░░░░░░░░░░░░░░░░░░░░░░░░░░░░░░░░░░░░░░░░░░░░░
░░░░░░░░░░░░░░░░░░░▄█▄░▀███▀░▄█▄░░░░░░░░░░░░░░░░░░░░░░░░░░░░░░░░░░░░░░░░░░░░░░░░░░░░░░░░░░░░░░░░░░░░░░░░░░░░░░░░░░░░░░░░░░░░░░░░░░░░░░░░░░░░░░░░░░░░░░░░░░░░░░░░░░░░
░░░░░░░░░░░░░░░░░░▀████▄░▀░▄████▀░░░░░░░░░░░░░░░░░░░░░░░░░░░░░░░░░░░░░░░░░░░░░░░░░░░░░░░░░░░░░████░░░░░░░░░░░░░░░░░░░░░░░░░░░░░░░░░░░░░░░░████░░░░░░░░░░░░░░░░░░░░░░
░░░░▄▄████████████▄░▀████▄████▀░░░░░░░░░░░░░░░░░░░░░░░░░░░░░░░░░░░░░░░░░░░░░░░░░░░░░░░░░░░░░░░████░░░░░░░░░░░░░░░░░░░░░░░░░░░░░░░░░░░░░░░░████░░░░░░░░░░░░░░░░░░░░░░
░░▄█████████████████▄░▀█████▀░░░░░░░░░░░░░░░░░░░░░░░░░░░░░░░░░░░░░░░░░░░░░░░░░░░░░░░░░░░░░░░░░████░░░░░░░░░░░░░░░░░░░░░░░░░░░░░░░░░░░░░░░░████░░░░░░░░░░░░░░░░░░░░░░
░▄████▀▀░░░░░░░░░░░░░░░░▀█▀░░░░░░░░░░░░░░░░░░░░░░░░░░░░░░░░░░░░░░░░░░░░░░░░░░░░░░░░░░░░░░░░░░░████░░░░░░░░░░░░░░░░░░░░░░░░░░░░░░░░░░░░░░░░████░░░░░░░░░░░░░░░░░░░░░░
▄████░░░░░░░░░░░░░░░░░░░░░░░░░░░░░░░░░░░░░░░░░░░░░░░░░░░░░░░░░░░░░░░░░░░░░░░░░░░░░░░░░░░░░░░░░████░░░░░░░░░░░░░░░░░░░░░░░░░░░░░░░░░░░░░░░░████░░░░░░░░░░░░░░░░░░░░░░
████░░░░░░░░░░░░░▄█████████████████░████░░░░░░░░░░░░████░░░░░░▄▄▄████▄▄▄░░░░░░▄▄▄████▄▄▄░░░░░░█████████████▄▄░░░░░░░░░░░▄▄██████▄▄░░░░░░░░████░░░▄█████████████████░
████░░░░░░░░░░░░███████████████████░████░░░░░░░░░░░░████░░░░▄████████████▄░░▄████████████▄░░░░████████████████▄░░░░░░░▄████████████▄░░░░░░████░░███████████████████░
██████████████░███▀░░░░░░░░░░░░░░░░░████░░░░░░░░░░░░████░░░████▀▀░░░░▀▀███▄▄███▀▀░░░░▀▀████░░░████░░░░░░░░▀▀████▄░░░▄███▀░░████░░▀███▄░░░░████░███▀░░░░░░░░░░░░░░░░░
██████████████░███▄░░░░░░░░░░░░░░░░░████░░░░░░░░░░░░████░░████░░░░░░░░░░██████░░░░░░░░░░████░░████░░░░░░░░░░░▀███▄░▄███░░░░████░░░░███▄░░░████░███▄░░░░░░░░░░░░░░░░░
████░░░░░░░░░░░░████████████████▄░░░████░░░░░░░░░░░░████░████░░░░░░░░░░░░████░░░░░░░░░░░░████░████░░░░░░░░░░░░████░████░░▄██████▄░░████░░░████░░████████████████▄░░░
████░░░░░░░░░░░░░▀████████████████░░████░░░░░░░░░░░░████░████░░░░░░░░░░░░████░░░░░░░░░░░░████░████░░░░░░░░░░░░████░████▄██████████▄░▀██░░░████░░░▀████████████████░░
████░░░░░░░░░░░░░░░░░░░░░░░░░░░▀███░▀███▄░░░░░░░░░░▄████░████░░░░░░░░░░░░████░░░░░░░░░░░░████▄░████░░░░░░░░░░▄███▀░▀█████▀░████░▀███▄░▀░░░████░░░░░░░░░░░░░░░░░▀███░
████░░░░░░░░░░░░░░░░░░░░░░░░░░░▄███░░▀████▄░░░░░░▄██████░████░░░░░░░░░░░░████░░░░░░░░░░░░░████░▀████▄░░░░░░▄████▀░░░▀███▄░░████░░░▀███▄░░░████░░░░░░░░░░░░░░░░░▄███░
████░█████████████████████████████░░░░░▀████████████████░████░░░░░░░░░░░░████░░░░░░░░░░░░░▀████▄░▀████████████▀░░▄██▄░▀███████████▄░▀███░█████░███████████████████░░
████░███████████████████████████▀░░░░░░░░░▀▀████▀▀░░████░████░░░░░░░░░░░░████░░░░░░░░░░░░░░▀█████▄░▀▀██████▀▀░▄▄████▀░░░▀▀██████▀▀░░░░▀█░█████░█████████████████▀░░░
░░░░░░░░░░░░░░░░░░░░░░░░░░░░░░░░░░░░░░░░░░░░░░░░░░░█████░░░░░░░░░░░░░░░░░░░░░░░░░░░░░░░░░░░░░▀██████▄▄▄▄▄▄▄▄██████▀░░░░░░░░░░░░░░░░░░░░░░░░░░░░░░░░░░░░░░░░░░░░░░░░░
░░░░░░░░░░░░░░░░░░░░░░░░░░░░░░░░░░░░░░░░░░░░░░░░▄▄█████▀░░░░░░░░░░░░░░░░░░░░░░░░░░░░░░░░░░░░░░░▀▀█████████████▀▀░░░░░░░░░░░░░░░░░░░░░░░░░░░░░░░░░░░░░░░░░░░░░░░░░░░░
██████████████████████████████████████████████████████▀░░░░░░░░░░░░░░░░░░░░░░░░░░░░░░░░░░░░░░░░░░░░░▀▀▀▀▀▀▀░░░░░░░░░░░░░░░░░░░░░░░░░░░░░░░░░░░░░░░░░░░░░░░░░░░░░░░░░
███████████████████████████████████████████████████▀▀░░░░░░░░░░░░░░░░░░░░░░░░░░░░░░░░░░░░░░░░░░░░░░░░░░░░░░░░░░░░░░░░░░░░░░░░░░░░░░░░░░░░░░░░░░░░░░░░░░░░░░░░░░░░░░░