🏳️‍🌈⃠ Anti Gay Pride Emoji meme 🤦‍⃠ Trick to ban emoji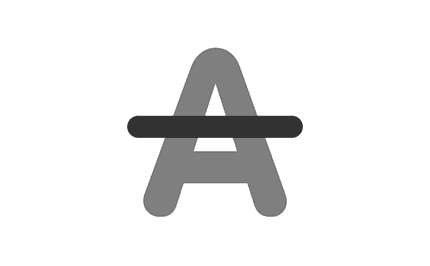 Strikethrough, cross out text
Mark your text as d̷e̷l̷e̷t̷e̷d̷ with my simple text generator that uses computer symbols (special characters). I̶s̶n̶'̶t̶ t̷h̷i̷s̷ cool?! Works everywhere including Facebook!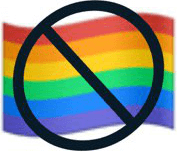 Only because I don't want to generate hate and pain with this thing, I'll take a large detour and talk about sexuality 👬 first and then I'll get to the emoji banning 💬‍⃠ and stuff. If you're really short on attention, you can scroll away and not read my psychedelia. I would rather have you read it 📖❤, but that's totally up to you 🙄😎. I guarantee that you'll agree with some parts and badly dislike others, but making you feel comfortable and all wise and confirming your biases was not my point. Also, I'm not all wise myself.
❤ 𝒜𝓁𝓁 𝓎ℴ𝓊 𝓃ℯℯ𝒹 𝒾𝓈 𝓁ℴ𝓋ℯ. ℒℴ𝓋ℯ 𝒾𝓈 𝒶𝓁𝓁 𝓎ℴ𝓊 𝓃ℯℯ𝒹. Being attracted to people is okay and natural. Okay? I know it's not really an easy subject as the mainstream media fake. 🎬📺🌞 Sᴜɴ ᴀʟᴡᴀʏs sʜɪɴᴇs ᴏɴ TV. Life is all 🍬 𝓈𝓌ℯℯ𝓉 𝒶𝓃𝒹 𝓅ℴ𝓁𝒾𝓈𝒽ℯ𝒹 💅. Well, in the real rough world homosexuality is so much not a bygone matter of subject that some people actually ☝️ pack their 🎒 to go 🔫 a bunch of random people 👬 and themselves 👿 just to prove that point. ☚ Oh yes, it's ⚡🅲🅷🅰🆁🅶🅴🅳⚡. So much so that you can trigger the worst in some people just by voicing out your honest concerns and legit doubts on the subject - it seems a myth to me that nurture has 0 to do with some people becoming gay as opposed to bi/being horny for anybody, or anything. 🅃🄷🄴 🄽🄾🅃🄸🄾🄽 🅃🄷🄰🅃 🄸🅃❜🅂 🄾🄺🄰🅈 🅃🄾 🅵🆄🅲🅺 🆂🅴🆇 🆃🅾🆈🆂 🄰🄽🄳 🆁🅾🅱🅾🆃🆂, 🄱🅄🅃 🅽🅾🆃 🅾🆃🅷🅴🆁 🅿🅴🅾🅿🅻🅴 🅂🄴🄴🄼🅂 🄵🅄🄲🄺🄴🄳 🅄🄿 🅃🄾 🄼🄴. Remember, that some people do it with farm animals. I'd say some may be gay strictly by nature, but looking at how different level of gayness seems to be in different countries and cities, it looks to me like culture matters a lot. So yeah, some people closed this after reading previous sentence. Triggering subject. And the world is 𝔠𝔥𝔞𝔩𝔩𝔢𝔫𝔤𝔦𝔫𝔤 𝔞𝔫𝔡 𝔞𝔴𝔨𝔴𝔞𝔯𝔡 😨 to navigate when you actually get to face the subject matter. Do you find yourself being interested in some people of your own gender more than is 🅒🅤🅛🅣🅤🅡🅐🅛🅛🅨 🅐🅟🅟🅡🅞🅟🅡🅘🅐🅣🅔? Don't be shy 🤐, I may be inside your mind, but I can't really hear you 🙉. I'm going to really give you some time to think well about this, okay? No, I'm not telling you you're bisexual, straight, or whatever, I don't know you, nice person, I'm just text here somewhere on the internet. Literally. ℒ𝒾𝓉ℯ𝓇𝒶𝓁𝓁𝓎. I'm just saying 𝓁𝒾𝓈𝓉ℯ𝓃 𝓉ℴ 𝓎ℴ𝓊𝓇 ❤. Well.. I'll let you sit on it a bit on your own, because it's getting awkward.
🅸🅼🅿🅾🆁🆃🅰🅽🆃 🅂🄸🄳🄴 🄽🄾🅃🄴 🄷🄴🅁🄴❕ Because while reading you'll find yourself wondering "🄷🄾🅆 🅃🄷🄴 🄵🅄🄲🄺 can I format my text like 𝔱𝔥𝔦𝔰? 😮". The quick answer is you should use TELL.WTF to style your text with cool fonts with symbols and emoji. 🆃🅴🅻🅻.🆆🆃🅵 is a tool I've spent more than a year of my life on and I'm ʀᴇᴀʟʟʏ ʀᴇᴀʟʟʏ proud of. Yes, using symbols is going to make your text look 𝖍𝖆𝖗𝖘𝖍. That's the 𝖍𝖆𝖗𝖘𝖍𝖓𝖊𝖘𝖘 𝖔𝖋 𝖑𝖎𝖋𝖊. I prefer having my text alive. Don't overdo it, but don't let it just 😶⚰ without you really 𝕘𝕖𝕥𝕥𝕚𝕟𝕘 𝕚𝕟𝕥𝕠 𝕪𝕠𝕦𝕣 𝕣𝕖𝕒𝕕𝕖𝕣❜𝕤 𝕙𝕖𝕒𝕕 🤔. That's just the way I 🎲. If you 👁️👁️ the 🌍 like I do - jump on 🚢
Had this most bizzare experience of being in a non-reciprocable position? Or putting other people into it? Not just non-reciprocal, friend zone is like the usual stuff 🙄. Non-reciproc🅰🅱🅻🅴 😳. Uh-huh. Uh-huh. That was the stuff. 😏 Smirking face emoji.
Anyway. All will be fine. Even if one day your kid tells you he's gay. It's okay to get absolutely freaked out in such a situation, but when all the horror and pain subsides you will acknowledge this. Gay people 𝕟𝕖𝕖𝕕 kids as much as the rest of us. And, yeah, they sort of actually can have them as much as the rest. Would have been easier if the ⚖ around the 🌍 was properly designed, though. 𝒜𝓁𝓁 𝓎ℴ𝓊 𝓃ℯℯ𝒹 𝒾𝓈 𝓁ℴ𝓋ℯ 💗 and compassion. And being true about your feelings and concerns. Open up, speak out your concerns in a non-judgemental tone. We are all one. A large pile of bodies lying on the floor of the Earth. Overworking ourselves to an early grave as if what we're doing really matters. Sacrificing 𝕙𝕠𝕟𝕖𝕤𝕥 𝕙𝕦𝕞𝕒𝕟 𝕔𝕠𝕟𝕟𝕖𝕔𝕥𝕚𝕠𝕟 for the sake of that thing I absolutely have to do right now and it shouldn't wait. Have no time for you friend, sorry, let's catch up later. The last thing we need is to start throwing stones at each other.
It's a hard field to navigate. Did you give it enough time? Or do you find yourself struggling to relate to non-strictly-heterosexual people and find yourself repulsed? Well. I really recommend you listen to some podcasts where gay people talk about their lives. It's really important to be able to hear and feel a real living breathing person. Just reading scientific facts and stuff on the internet is not really going to give you any change of heart ❤. You may think that matters. Not much. It's not a logical thing. You have to feel a real person. Feel compassion. Building imagination around a fictional stereotype is not going to work. Understand how this person is so much more than just the stereotype and also how little % of her identity this actually is.
With that in mind, I really like the campaign name "Black lives matter". It's peaceful and it doesn't say "Black lives are the only ones that matter", or "White lives suck!". That's not what you would say about "White pride". I think there's a very good literal reason why a lot of people hate "Gay pride" movement. As beautiful as the very aesthetic qualities of the rainbow flag 🏳️‍🌈 may be, a large percent of people has a negative attitude to it through an association of it with the "Gay pride" ✊ movement, rather than some non-shaming non-homophobic campaign. Is it the right to be proud of being born to ultrarich parents in the United States and get a surname Trump? I guess, in the United States that's a good enough qualification to become a president. Is it okay to be proud of being of "Aryan race"? Is being a heterosexual something to be proud of? Is not being born disabled something to be proud of? Is being born disabled something to be proud of? Is being born privileged something to be proud of? Is being a victim something to be proud of?
What you should be proud of is something you've made yourself. Or you can be proud for somebody, because they did something. It's legit to even be proud of what your children did, because you've made that happen in a way. And when you say you're proud of something, that means that that's something good and if it were otherwise it would probably be worse. Well, almost everybody in this world understands that being queer is nothing to be proud of. Some understand why it's nothing to be ashamed of, but almost everybody knows it's most definitely nothing to be proud of. It's not something good. And being gay, or transgender is, hopefully, not something you've turned yourself into. Hopefully, it's something you were just born with. And so it's nothing to be proud of as much as nothing to be ashamed of. I thing the queer community needs a campaign change. Because "Gay pride" movement is only about being loud and people shouting and kicking each other. "Gay pride" is an arrogant slogan that started as an arrogant angry pushback against shaming, that came mostly from religious indocrination, btw. And it's very name, which says what it stands for pushes non-gay people away. Includes even non-gay queer people. This slogan sucks. If you say being gay is something to be proud of and others suck, that only forces people to think that sexual orientation is something to be proud, or ashamed of. And that sexual orientation is purely a matter of concious decision-making and you should become gay, because it's cool. To lots of folks out there the "pride flag" 🏳️‍🌈 sucks by association. "Gay Pride" parades 🏳️‍🌈 and all that generates resonance, but that's the very resonance that makes a lot of people displeased with the queer community. It's absolutely reasonable that a lot of people view it same way they would view "White Pride" parades. It's only the most condescending and forgiving people who view it otherwise.
Okay, now going back to why you're here. 🤦‍⃠ Social networks descended into chaos after one Twitter user cleverly trolled by composing an 🏳️‍🌈 LGBT emoji with a combining symbol for ban. That symbol, when put after any text character, and almost any emoji turns it into an anti-character, like this 👍‍⃠.. If you're on Windows right now, though, the anti-gay-pride combo may not render properly for you outside of maybe Twitter, though, because.. Microsoft kind of sucks at the emoji game. Adding that symbol to the rainbow flag emoji decomposes the rainbow flag into a flag emoji and a rainbow emoji on Windows 10 right now. So that symbol combo was such a strong trigger that it turned hordes of people to blame Apple and the rest of emoji designer companies for allegedly making an anti-gay emoji. 🤦‍⃠ This symbol combo has triggered a lot of rage and feelings of social isolation in social media for over two weeks of late Feb 2019.
I have to say that some people feel threatened, sad, lonely and angry about this thing. And Russian troll factories have used it a lot to their advantage in the game of turning Westerners against one another. If you're feeling angry about this thing yourself - my best advice to you is to simply not engage with all that. I understand that it can be mentally hard to switch yourself to a different topic, when this one is highly triggering, but you won't prove anything to anybody and will just waste time on other people's 🐃💩. Even friends can get mean over the internet - some people switch to a completely altered state of conciousness there. And some Russians are paid petrol-dollars for remotely ripping apart social fabric. It's 🅱🅴🆂🆃 🆃🅾 🅽🅾🆃 🅶🅸🆅🅴 🅰 🅵🆄🅲🅺 𓂸. Meanwhile, if you're planning to repost anti gay pride flag yourself you have to understand that some people view this as being an aggression against them and disliking of them. I wouldn't. ☮ Make love, not war ⚔
Purely adding that combine-and-ban character to most emojis wouldn't work. I had to be a bit cleaver about it and also add a special character before the ban character to make this thing work with almost all other emoji. Interesting to note that when you combine a country flag with this, you get a hashtag instead of a ban. I don't think, though, that it's a good idea to post it with a meaning like "Hashtag USA", because there's a possibility that for some it will look like a country ban symbol. Also, mind that, sadly, on Facebook, this may not work well due to something Facebook programmers did about text formatting that prevents the ban symbol from combining properly with the emoji.
The design concept is out! Have fun composing your own anti-emojis and anti-symbols! Here's the character that prohibits. Copy it out and paste after any emoji, or other symbol for ultimate shock effects. Make the next big meme.
Remember, you first put a text symbol/emoji and then paste the prohibition symbol. Try making an "alcohol ban" emoji here
Fun? 🆂🅷🅰🆁🅸🅽🅶 is 🅲🅰🆁🅸🅽🅶. 😉✌ Play with it while this trick is not banned yet!
And this article wouldn't be complete without some emoji and symbols to play with, of course.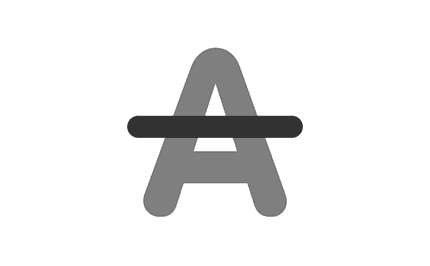 Strikethrough, cross out text
Mark your text as d̷e̷l̷e̷t̷e̷d̷ with my simple text generator that uses computer symbols (special characters). I̶s̶n̶'̶t̶ t̷h̷i̷s̷ cool?! Works everywhere including Facebook!