Cent sign ¢₵𝇍 Cent symbol
Money
€
£
Ұ
₴
$
₰
₠
🏦
💰
¢
₧
₤
¥
₳
₲
₪
💱
💹
₵
₯
元
₣
₱
฿
¤
💲
💳
₡
₨
₮
₭
₩
ރ
円
💴
💵
₢
Kč
₥
₫
₦
zł
﷼
💸
🏧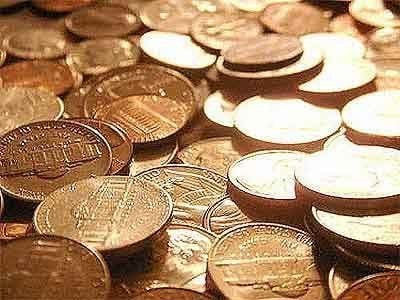 Copy-paste cent symbol ¢. It's name in countries like Mexico, Brazil and Portugal is centavo symbol, that's basically an alternative naming version for the cent sign also equal to ¹⁄₁₀₀. ₵ is not really a cent sign, though it definitely looks like that. ₵ is actually a currency sign of Ghana's Ghanaian cedi. But I'd say it's totally okay to use it as a cent sign in your text. 𝇍 is another symbol that looks exactly like a tiny cent sign. But it's actually a musical symbol tempus imperfectum cum prolatione imperfecta and I have no idea what it even means. You can also read how to type cent symbol on keyboard down below. BTW, did you know that there's now a text symbol for ₿ Bitcoin?
Cent sign meaning
In many national currencies, cent ¢ is a monetary unit that equals ¹⁄₁₀₀ of the basic monetary unit. Etymologically, the word cent derives from the Latin word "centum" meaning hundred. Cent also refers to a coin which is worth one cent. Usage of the cent symbol varies from one currency to another. In South Africa and Ireland, only the c is ever used. When written, the cent sign follows the amount, versus a larger currency symbol placed at the beginning of the amount. For example 2¢ and $0.02, or 2c and €0.02, or as in Dutch; 2 ct.
How to input cent symbol
Choose your system and find out.
Windows
Mac
Linux
HTML code