Alt Code symbols on Laptop keyboard
Before proceeding, note these 2 things. First, Macbooks don't have Alt Codes on Mac OS - Alt codes are a Windows feature - Mac OS has different keyboard shortcuts - read about that one if you're a Mac owner.
Second, to save youself from excessive agony, please note that on many laptops Alt codes simply do not work. On some they do, on some they don't. Yes, it's extremely frustrating, but nowadays manufacturers care a lot about making your laptop as light as possible, they don't care about Alt codes that much really, since there's plenty more useful symbols and emoji that you won't find in an alt codes list anyway. Luckily, we can always copy-paste symbols and emoji. Even on iPhone or Android.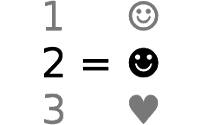 Alt codes list ☺♥♪ keyboard symbols
Full list of Alt codes. Contains both 1 - 256 and 0128 - 0256 code ranges. Numbers you can type on your keyboard's Num Pad to get special symbols. Complete table with all Alt codes and characters that they produce.
Note that this guide is for laptops, because usually they don't have a distinct Num Pad. If you're running a desktop personal computer - read Windows PC alt codes.
Laptops ("notebooks") have a Function key ("FN"). It usually has a blue color. Find it cause we may need to use it later.
Steps
Find Alt code.

Numeric Alt codes for symbols are listed in Alt codes list ☺♥♪ keyboard symbols. Check for Alt code of symbol you want to input.

Enable Num Lk.

You may need to simultaneously press ["FN" and "Scr Lk"] keys. That's the combination for "Num Lock" on some laptops. Look at the picture - the "Num Lk"/"Scr Lk" button is highlighted there.

Hold down "Alt" key.

Some laptops require you to hold both "Alt" and "FN" keys.

Input Alt code of symbol on Keypad.

Do this while holding "Alt" button pressed. Type Alt code on your laptop's numeric keypad. It's highlighted on the picture.

Release all the keys.

After you release all the keys alt symbol should be entered. If all this stuff didn't work - check if you have really enabled the "Num Lock" first. Remember that green indicator should shine near the lock symbol on your laptop's keyboard. If that wasn't the case - try simultaneously holding "FN" and "Alt" keys instead of just "Alt". That just might work.
Laptop keypad
Certain laptop keys can act as numeric keypad. Look at photo to see what keys I'm talking about. I highlighted ones that create numeric part of keypad. You can see numbers on them. If you enable "NumLk", those keys will act as keypad keys when you press the "FN" button.
Keypad keys are "7", "8", "9", "u", "i", "o", "j", "k", "l" and "m" buttons. If on your laptop you can't find keys with tiny numbers - try them.
From user:
For those of you that don't have Key Pad, try [FN] + [F11] it may open a calculator-like keypad.
No Num Lock
If you're using a laptop (not a Macbook) and you are sure you don't have a NumLk - one user told that this hack worked for him: if you don't have both Num Lock or ScrLock hold the FN button down then Alt so you're holding both down then enter your alt code.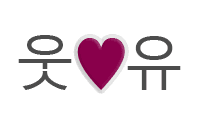 Cool Symbols ♡😎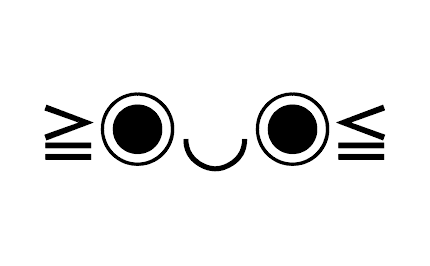 ʕ•́ᴥ•̀ʔっ♡ Emoticons 😜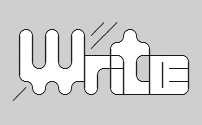 Font generator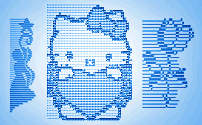 Text Art