Cool Letters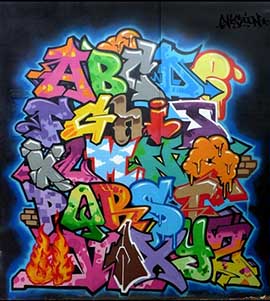 Here's my collection of wierd and cool text letters. Some characters are accented versions of usual latin letters, some are from completely different language families, some even are maths symbols. Also, I've got here small capital letters.
Sᴍᴀʟʟ ᴄᴀᴘɪᴛᴀʟ ʟᴇᴛᴛᴇʀs
In typography, small capitals (usually abbreviated small caps) are uppercase (capital) characters set at the same height and weight as surrounding lowercase (small) letters or text figures. They are used in running text to prevent capitalized words from appearing too large on the page, and as a method of emphasis or distinctiveness for text alongside or instead of italics, or when boldface is inappropriate.
As of Unicode 5.1, there are several small capitals missing. There's no small capital F, S, Q and X. S and X would be same as small small ones, so I've listed small ones instead of leaving their place empty.
Sᴍᴀʟʟ ᴄᴀᴘɪᴛᴀʟs
ᴀ
ʙ
ᴄ
ᴅ
ᴇ
ғ
ɢ
ʜ
ɪ
ᴊ
ᴋ
ʟ
ᴍ
ɴ
ᴏ
ᴘ
ǫ
ʀ
s
ᴛ
ᴜ
ᴠ
ᴡ
x
ʏ
ᴢ