™℠®© Trademark TM Symbol
Copy and paste Trademark ™ (also called trade mark) tm symbol, ® Registered Trademark and ℠ Service Mark (servicemark) text signs from here. You can also learn to type trademark and registered symbols right from your keyboard below.
Meaning of tm symbol ™, ® and ℠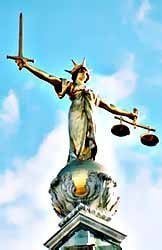 ℠ SM symbol stands for service mark, a mark used to promote or brand services, typically unregistered.
™ TM symbol stands for unregistered trademark, that is, a mark used to promote or brand goods;
® R circled symbol stands for registered trademark. The owner of a registered trademark may commence legal proceedings for trademark infringement to prevent unauthorized use of that trademark. However, registration is not required. The owner of a common law "TM" trademark may also file suit, but an unregistered mark may be protectable only within the geographical area within which it has been used or in geographical areas into which it may be reasonably expected to expand.
㋏ ltd symbol stands for limited liability company. I know you don't need it, but I've put it here anyway.
How to input trademark TM symbol
Choose your platform and read a guide.
Windows
Mac
Linux
HTML code for tm symbol