Pound sterling currency sign £
Pound is used in economics and banking, in shops all over Great Britain and other countries and is the third biggest currency in the world after U.S. dollar and Euro. And you can type pound £ text symbol right from your keyboard. I'll show you how to do it by using different techniques depending on your Operating System and tastes.
What pound means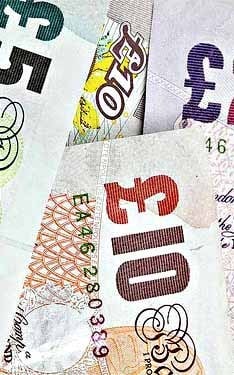 Pound symbol £ is a currency sign used in UK. It derives from a capital "L", representing libra, the basic unit of weight in the Roman Empire, which in turn is derived from the Latin name for scales or a balance. The pound became an English unit of weight and was so named because it originally had the value of one tower pound (~334 grams) of fine (pure) silver. The same symbol is (or was) used for similarly named currencies in some other countries and territories, such as the Irish pound, Gibraltar pound, Australian pound, and Italian lira. Several countries, including Lebanon and Egypt, call their currency "the pound" but do not use the £ symbol.
How to input pound symbol
Choose your system and find out.
Windows
Mac
Linux
HTML code